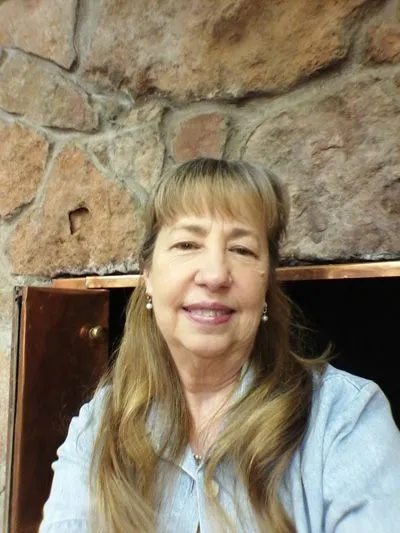 Karen Burr, Office Manager, Practitioner
Karen is a retired teacher/elementary principal. She retired early from her career due to a neck injury. She wanted to avoid surgery and started a journey which led her to holistic approaches to wellness. Thanks to Dr. Fetter's protocols she was able to avoid surgery and regain her overall health. She has always been interested in wellness, nutrition, and healing, so it was only natural for her to want to learn more and support Dr. Fetter's practice. She has continued to learn by joining Dr. Fetter at the Brimhall seminars, Upledger Cranial Sacral certifications, functional medicine trainings, and Reiki certifications. She is also Dr. Fetter's mother and biggest fan and considers it a blessing to be a part of Aquarian Healing Arts.
Megan is a recent graduate from the University of Central Oklahoma; majoring in Family Life education Gerontology. She has a passion for helping others and is excited to work in a healing and comfortable environment. She enjoys educational opportunities and loves to learn about holistic and lifestyle approaches towards better health. She is also on her own journey towards health and wellness.
Amanda Mehoja is certified in QHHT (Quantum Healing Hypnosis Technique) and also in Soul Speak, Decoding the Messages of Your Body.
Her role is to help clients facilitate the healing through working in the deepest level of trance, the somnambulistic level. "Through this process we contact the client's subconscious for answers to their issues in their life. From habits, relationship, and family dynamics we navigate and solve the problems to heal their mind and body.
Amanda Mehojah resides in Stillwater Oklahoma with her husband, ten children, four dogs, and a cat. She attended the Michigan School of Traditional Midwifery and has been a home birth midwife for 19 years. She graduated from the Quantum Healing Hypnosis Academy in April 2021 and finished her level two QHHT in January 2022. She certified in Soul Speak in June 2022.
Amanda Found QHHT after a family tragedy and someone shared Dolores Cannon's work, founder, and teacher of QHHT. From that day on she searched for the answers and found them in Dolores's technique and was so moved that she knew this was the therapy that could help countless people heal. Since becoming a QHHT practitioner Amanda has had the privilege of working with different health and emotional messages where her clients become special people, always connected.